Coronavirus
If you require animal feed or bedding during the ongoing Covid-19 (coronavirus) situation and do not wish to make an unnecessary journey, we can deliver. please contact us on 01483811360 or sales@backhurst.com
Coronavirus
If you require animal feed or bedding during the ongoing Covid-19 (coronavirus) situation and do not wish to make an unnecessary journey, we can deliver. please contact us on 01483811360 or sales@backhurst.com
Tuesday 31st March
We currently have high stocks of
Woodshavings
Badminton Layers Pellets
Mixed Poultry Corn
Hilight Horse Mix & Nuts
Easypack Miscanthus bedding & all Easypack products
Farmgate Layers Pellets & Sow Nuts
Akela Grain Free dog food
Redmills Greyhound Racer
Countrymans dog food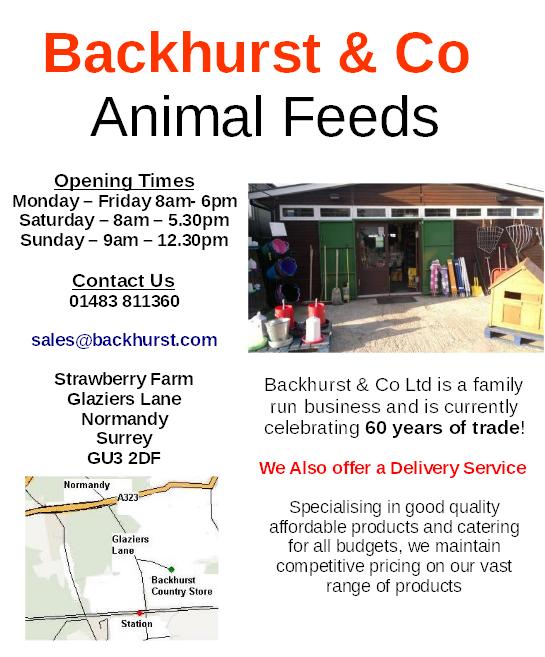 Backhurst Country store is a family run business, now in our sixth decade and run by the third generation. We are located at Strawberry Farm in Normandy.
The Farm Feed Store is in a countryside location with a large car park offering a convenient one stop shop for all your pets needs, our staff pride themselves on giving friendly helpful service and will be pleased to load your vehicle for you.
Specialising in good quality affordable products and catering for all budgets, we maintain competitive pricing on our vast range of products
We also Deliver Animal Feed and Bedding over a 15 mile radius
We deliver to
Guildford, Woking, Godalming, Farnborough, Camberley,
Aldershot, Farnham, Fleet, Odiham, Hartley Wintney, Cobham, Esher,
Egham, Staines, Weybridge, Chobham, Chertsey, Sunbury,
East Horsley, Shere, Haslemere, Chiddingfold
and many other towns and villages in Surrey and Hants.
We Stock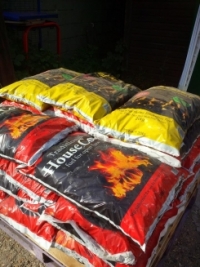 Horse Feed Supplements Bedding & Forage Bandages
Shampoo Tack Grooming Supplies Cat Litter Cat Food
Cat & Dog Beds Small Animal Food Dog Food Dog Toys

Rabbit Food Guinea Pig Food Small Animal Accesories
Poultry Food Poultry Feeders Poultry Drinkers
Wild Bird Food Fishing Baits Large Animal Food
Livestock Food Cage Bird Food Coal & De-icing Salt
Plus Much More!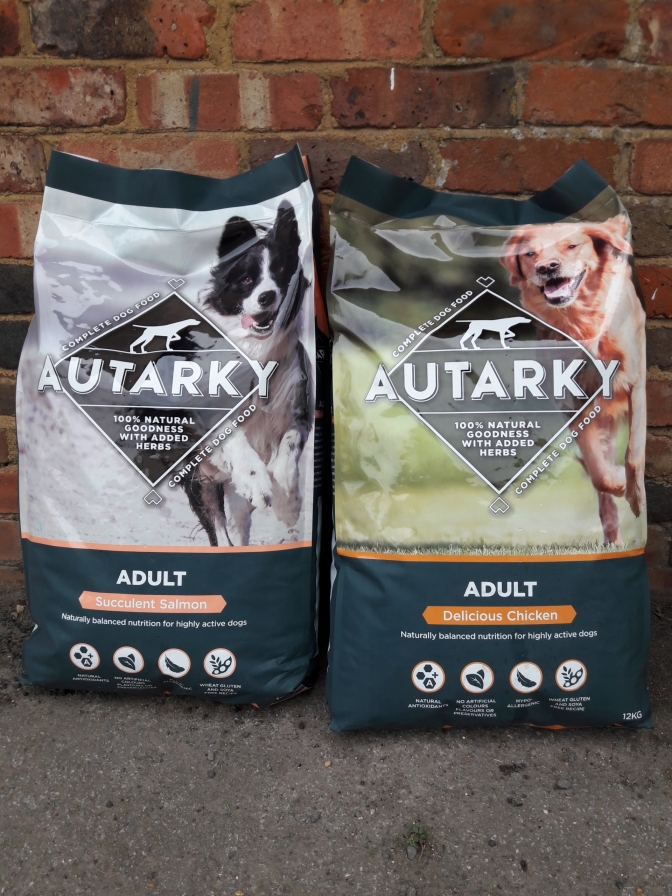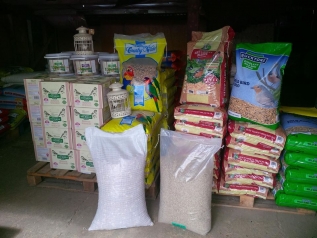 We offer Major Brand horse feeds including Dodson & Horrell, Dengie, Baileys, Spillers, & unbranded cheaper alternative feeds. Our well stocked shop is full of supplements and accessories. We have a full range of forage and bedding including Classic Woodshavings, Miscanthis (elephant grass), Chopped Straw, traditional small bales of barley & wheat straw, Horsehage & Easypack haylage.
Opening Times
Monday – Friday 8am- 6pm
Saturday – 8am – 5.30pm
Sunday – 9am – 12.30pm

Contact Us
01483 811360

sales@backhurst.com

Strawberry Farm
Glaziers Lane
Normandy
Surrey
GU3 2DF
We offer a wide range of Feeds Supplements & Sundries for Dogs, Cat food,
Cat litter, Farm Feeds, Poultry, Cattle, Pigs, Goats, Rabbits, Sheep, Pigeon Corn Wild Bird & Cage Birds,
Also an extensive range of Fishing Bait.
---
---
Backhurst offer Major Brand horse feeds including Dodson & Horrell, Dengie, Baileys, Spillers, Badminton And unbranded cheaper alternatives feeds. Our well stocked shop is full of Supplements and Accessories. We have a full range of Forage and Bedding including Hunter Woodshaving, Snowflake Softchip, Hemcore, Flax Bedding, traditional small bales of Hay and Barley & Wheat Straw, Horsehage & Easypack haylage, Arden Grange Dog food, We offer a wide range of Feeds Supplements & Sundries for Dogs, Cat food, Cat litter, Farm Feeds, Poultry, Cattle, Pigs, Goats, Rabbits, Sheep, Pigeon Corn Wild Bird Cage Birds, Also a massive range of Fishing Bait. Why not visit our Farm Shop,
pet foods, animalfeed, animal feed, animal feeds, animalfeeds, animal feed guildford, animal feeds guildford, animal feeds woking, animal feed woking, animal feeds chobham, animal feed chobham, animal feeds camberley, horsefeeds, horsefood, horse feed, horse food, horse feed guildford, horse feeds guildford, horse feed surrey, horse feed guildford area, animal feed surrey, animal feeds surrey, farm feed, farm feeds, farm feeds guildford, animal feeds aldershot, backhurst bait, backhurst bait supplies, carp bait, carp, fishing bait, bait guildford, Fishing Bait Guildford, Fishing Baitr Surrey, Trout Pellet, Halibut Pellet, CC Moore, Hemp Seed, pet shop, petshop, rabbit, goat, sheep, dog, cat, peanut, sunflower, wild bird, topsoil, farm shop, pigeon, woodshaving wood shavings, horse bedding, straw, hay, arden grange, dog food supplies, dog food guildford, horse feed delivered, woodshaving supplier, wood shaving, haylage, Cat litter, Trade, horse feed egham, Horse feed Hampshire, Horse feed Hants, Fishing Bait Reading, Carp Bait Reading, Carp Bait Basingstoke, GU, RG, RH,
De icing Salt, De icing salt Surrey, De-Icing Salt Guildford, De Icing Salt Woking
Equestrian Quick Delivery, Buy Now! Equestrian
topsoil guildford, top soil guildford, soil guildford, topsoil surrey, top soil surrey, topsoil woking, top soil woking, topsoil weybridge, top soil weybridge, topsoil camberley, farmyard manure, mulch, play bark, compost, topsoil haslemere, top soil haslemere, topsiol, topsoil, topsoil aldershot, topsoil basingstoke, farmyard manure guildford, guildford, normandy, backhurst c p backhurst, landscape supplies, landscape materials, landscaper supplier, garden supplies, garden supplier, quality topsoil, best topsoil, leatherhead topsoil, topsoil cobham, topsoil godalming, top soil cobham, topsoil fleet, best top soil, west london topsoil, staines topsoil, farnham topsoil, bark, mushroom compost, bs3882, siol, tpsoil, buckhurst, blackhurst, backhouse, buckhouse, loam, premium soil, loamy, soils, topsoils
cotswold baits pva friendly, ,Country Store Rokers animal feeds, rokers farm fishing bait
BACKHURST ANIMAL FEEDS
STRAWBERRY FARM, GLAZIERS LANE, NORMANDY
GU3 2DF GUILDFORD, SURREY
Phone: 01483 811360
Fax: 01483 810888
backhurst.com